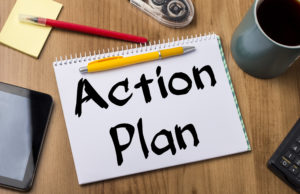 This is your business and your clients count on you to be there when they need you. That's why having a detailed plan of action and a dedicated moving team that is focused on meeting your goals is paramount to a successful move. Our Dream Team Relocation Services stands by you every step of the way. They make sure that you hit all of your scheduling goals so that you can get back up and running in the best time possible.
How do we do this? We come to your office space to understand the scope of the job and then start laying plans to make it happen. We make sure that your move has the right amount of manpower, transportation and supplies so that we're able to move swiftly and efficiently to get you and your employees out of your old space and into the new.
We have over a decade of experience as one of the top notch movers in the area, you have our guarantee that your property will be handled with the utmost care and respect. Our hardworking team of office movers offer the mobility and remarkable service that you want.
Don't trust your business relocation to a fly-by-night mover who won't use extra care and consideration to handle your property. When you need commercial movers in Washington DC/Maryland/Virginia/rockville contact Dream Team . We'll give you superior service at a reasonable rate and work within your time constraints.
Give us a call or fill out our contact form and someone from our office will get be happy to help you.