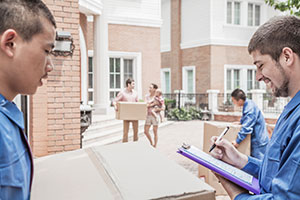 At Dream Team On The Move, we strive to eliminate the challenges linked with every kind of move. Whether it is a residential move, commercial move or even a long distance move, we are here for you. Apart from the normal relocation or moves, we also have sufficient expertise for trash removal.
Our experience in the industry can be described as nothing short of extensive – having been in the industry for over 10 years. We understand all the dos donts related to the nature of the relocation profession. Our primary objective has always been to make the process as easy and quick as possible. You pay, advise us accordingly, and then leave everything to our team of expert packers and loaders.
Our team of professionals has mastered the art of moving your items without causing any breakages or losses. As such, you can fully trust Dream Team to move your residential or commercial items either locally, or over a long distance. All our customers are valuable to us – regardless of the size of the project – and are treated with utmost respect and courtesy.